MUST HAVE CLOTHES FOR YOUR NEXT SPRING TRIP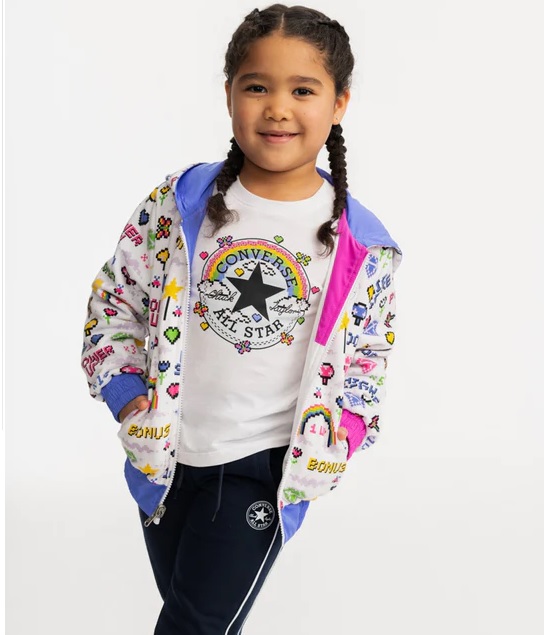 The spring season is when temperatures can change by 20 to 30 degrees in a single day. Layering your clothing is crucial since you can remove them when the temperature rises. Your child can stay warm with a lightweight denim or fleece jacket. A sweater, long-sleeved shirt, and short-sleeved shirt worn underneath the jacket will assist in insulating the body from the cold. The long-sleeved shirt, sweater, and/or jacket won't take up much room in a book bag.
Layer it with a baby girl t-shirt and some sports shorts for girls with an extra layer of a jacket.
A scarf will keep your child's neck warm on chilly mornings, but it may be removed when the temperature rises. Hats and gloves are also necessary on chilly spring mornings, but they may be stored in a book bag as soon as it gets warmer.
As we move from winter to summer, the weather may be rather unpredictable, so ensure your child always has a tiny umbrella on hand.
What kind of pants will warm your kid in the winter and allow adequate airflow to cool them off in the middle to end of spring? To keep cool when temperatures rise, Converse Shiny Tricot Biker Shorts from Rookie USA expose just enough flesh while covering most of the legs. Pair this with a dark pink shirt and add a cardigan, which can be removed in case it gets too hot.
Consider Levi's stretch bermuda shorts from Rookie USA as it starts to warm up in the late spring. These dress shorts have a tailored look and end just above the knee. Style this with a Nike Jersey Long Sleeve Logo Shirt, made of jersey material that will keep your kid warm and the shimmering detailed logo graphic font adds a little edge and doesn't make cold take away the style aspect of clothing.
The greatest shoes for your child in the spring are white sneakers. Shoes with laces or simple slip-ons are comfier for feet. Later in spring, sandals provide sufficient airflow to keep toes and feet cool.
Sunburn can occur just as easily on those cool mid- to late-spring days as it can during the sweltering summer months. Therefore, consider a hat made of light cotton and straw or one with a wide brim and flaps to shield your child's face from the sun.
RookieUSA is here to help you uplift your kids look this Spring Summer!